Being a cyclist isn't always easy, where can you go for a good bike ride? In this article, I highlight the 15 best paved bike trails in New Jersey, in places like Middlesex Greenway, Sandy Hook Path, Island Beach and Liberty State Park. So strap on your helmet, grease up your bike chain, and get ready for a ride around New Jersey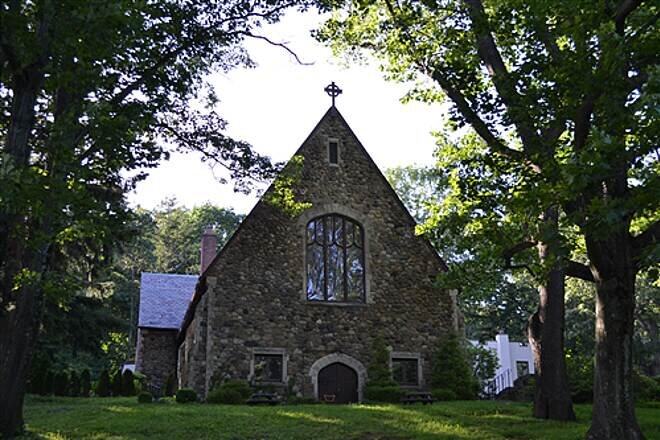 This paved path in Mountain Lakes spans 2.1 miles, following the exact route of a former trolley line operated by Morris County Traction company, starting at Crane Road and ending at Fanny Road. Cycling along the path you can expect amazing views of a number of historical homes, and other places of interest in Mountain Lakes.
The whole family, of all ages and fitness levels, can enjoy this path as it isn't too long, is reasonably flat, and boasts a nice walk through history.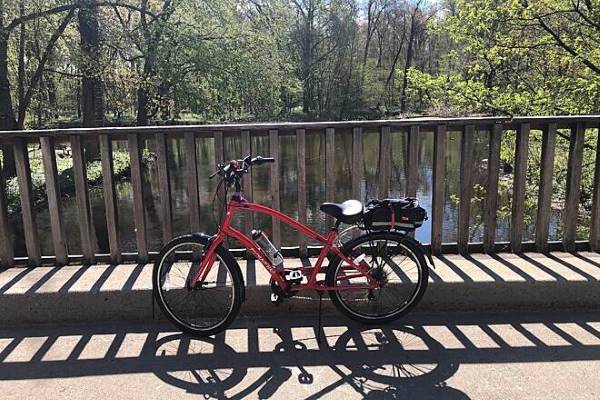 This beautiful suburban trail is about 6 miles in length, winding alongside the Saddle River, Bergen County. It starts and ends at the Wild Duck Area in Ridgewood, and Railroad Avenue in Rochelle Park. There is never a road to cross, meaning no traffic, and goes through several suburban neighborhoods.
Due to crossing through several neighborhoods in a suburban area, the path is very popular with families walking, taking their kids out on the bike, and the older generation. When taking this trail, be prepared to cycle at lower speeds!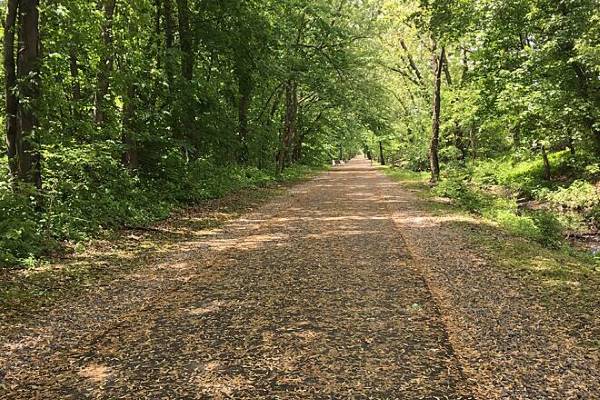 This 3.6 mile long trail was once a track for a very loud piece of history: a train moving anthracite coal from Pennsylvania to New Jersey between 1875 and 1991.
Now it is a tranquil and peaceful trail which invites many residents of the surrounding neighborhoods to partake in walking, running, cycling and skating.
Beginning at Middlesex Avenue just North East of Memorial Parkway in Metuchen and ending just East of Crows Mill Road, just south of E. William Street in Woodbridge.
Another for the whole family, regardless of age or fitness, relatively flat and not too long.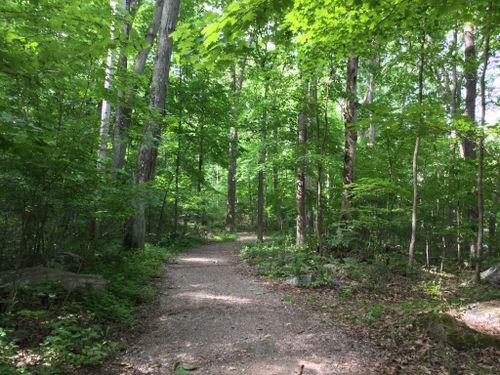 This popular area in Morristown features over 46.3 miles of main trails and 27 miles of spur trails.
Many of the trails here are not paved, whilst much of it is. The paths are multi-use, and link parks, open space, recreational facilities and some historic sites along the way.
Start and end points are E.Hanover Township and Washington Township.
This trail is more suited to those more able bodies and in good general fitness – both being a bit longer and with some unpaved areas – potentially one to leave the kids and grandparents at home for.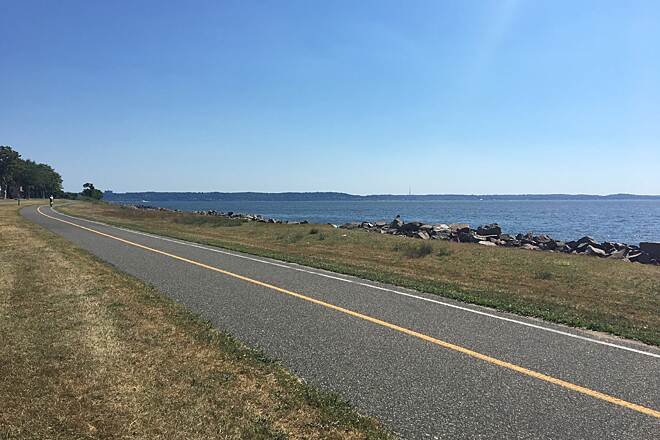 This 8.7 mile trail in Monmouth County is an idyllic bike ride for those who absolutely love fresh ocean air, and feeling the wind in their hair. Starting at Greenway National Recreation Area near Atlantic Drive and Ford Road, and ending at Ocean Avenue north of Shrewsbury River Bridge.
Perfect for anyone of all fitness levels. However, due to the length, and the opportunity to pick up speed on the trail, I would suggest this is not a hugely kid friendly bike path. This path would be ideal for those looking for a nice view, not much of a challenge and the chance to get some speed going!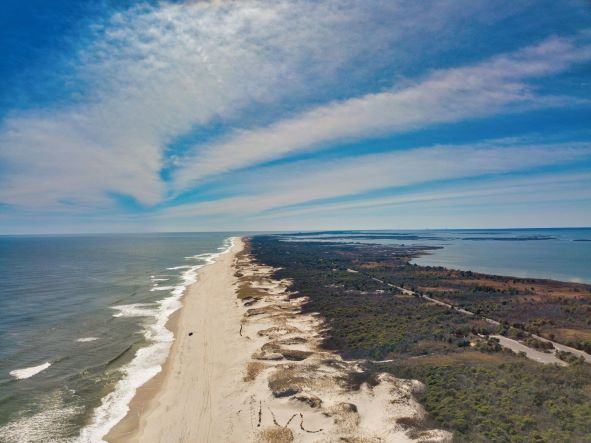 There aren't many words that can describe the nature of this bike trail. It's far away from any cities or towns, it's over 18 miles long and totally flat.
Taking roughly between 6-7 hours to complete depending on fitness and how fast you want to go, but the sense of being so far out from any of the towns or cities really makes you feel like you are out in the wilderness.
Best access to the trail is found near Seaside Beach. Bring the whole family with you, including your dogs, so long as the dogs stay on the leash.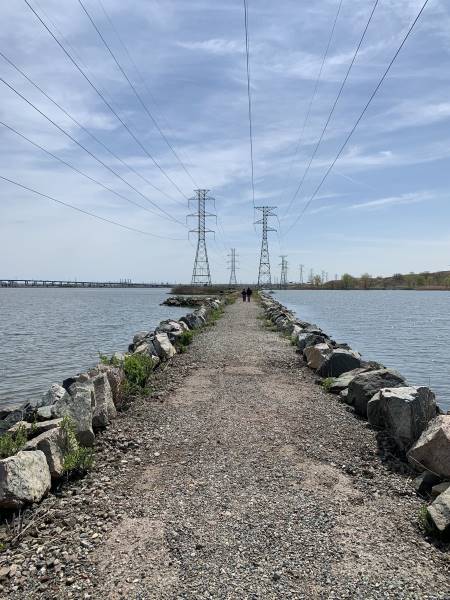 This is a short loop bike trail near Lyndhurst is about 3 miles in length, taking about an hour to complete. It is quite popular for running and walking but there are spots to find a little solitude on your bike ride if you want it.
As it's open all year round, this might be one to avoid at peak times to save you having to slow down too many times.
For the most part, the gradient is gentle, with one steeper section that will burn the calves of less experienced cyclists. Otherwise, one for everyone.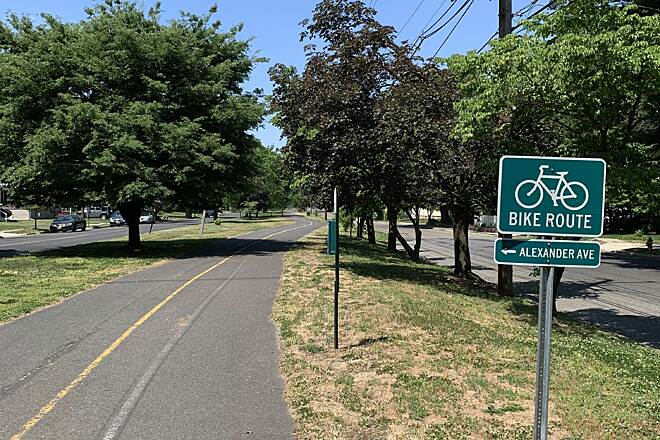 Located in Camden county, starting and ending between Euclid Avenue and Cove Road, this 1.05 mile trail parallels Chestnut Avenue as it oscillates through Merchantville Borough.
Leading to a bustling commercial district via leafy and tree shade lined paths, this is a lovely short bike ride for the whole family, grandparents included.
Food and beverages can be had at the end, making it a perfect short ride to build an appetite.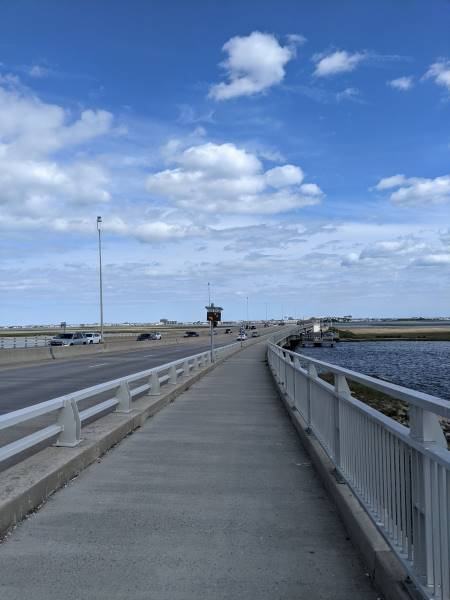 This beautiful 4.7 mile out and back style bike path begins and ends near Somers Point. It takes between an hour to an hour and a half to complete all up, and is generally considered to be an easy bike trail.
It's most popular with road cyclists, although you will see some joggers and walkers too.
Dogs are welcome, although they must be on a leash and this means that if you are wanting a good fast bike ride, try to come at the quieter times of day.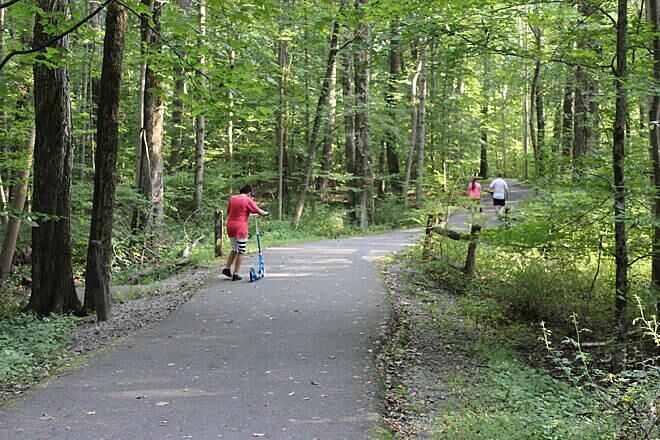 This idyllic Morris County bike trail runs for 7 miles between Green Village Road and South Street.
There are four different sections, including a popular one for equestrian riding. It's mostly paved, and relatively flat meaning it's a great trail for the whole family.
If you go for a ride in the summer, the leaf coverage will help keep you from sunburn too, making it a great place to bring the kids, and grandparents, without needing to cream up too much.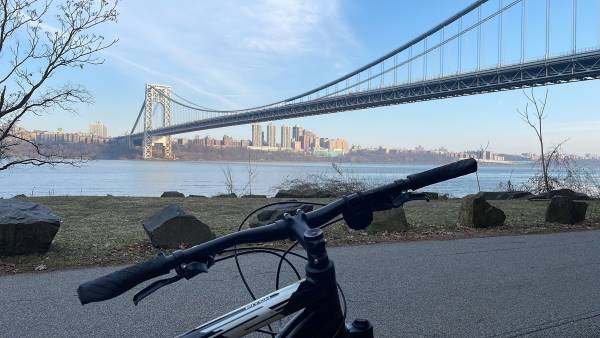 This 7.7 mile out and back trail is located near Englewood Cliffs.
It takes approximately 3 hours to complete, being considered an easy trail. It's a real hotspot for cyclists, joggers, and walkers, so expect to come across others, almost anytime you go.
However, there are 3 separate parts of the trail that usually split the different types of trail-goes up.
There are some beautiful views over the Hudson River into Yonkers, New York. Great for the whole family.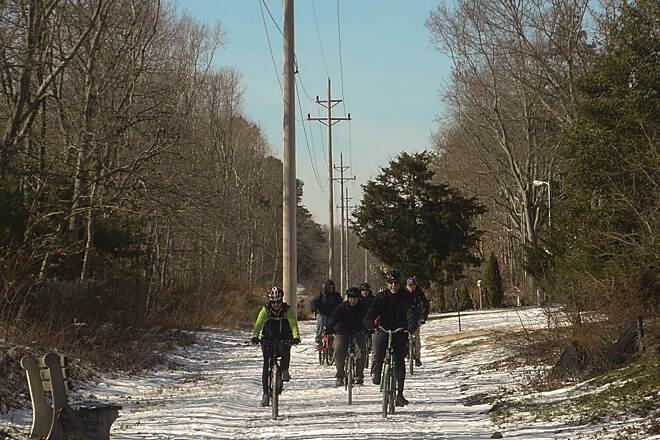 Get ready for a step into the past when you go for a ride on the 3.4 mile bike path in Monmouth County.
Beginning and ending at Hospital Road and Main Street, the trail follows a short-line railroad corridor from the coastal city of Manasquan to a village at Allaire State Park that features living-history exhibits, a museum, and rides on the vintage Pine Creek Railroad.
As a very nice, historic flat trail, this is one for riders of all abilities and fitness levels.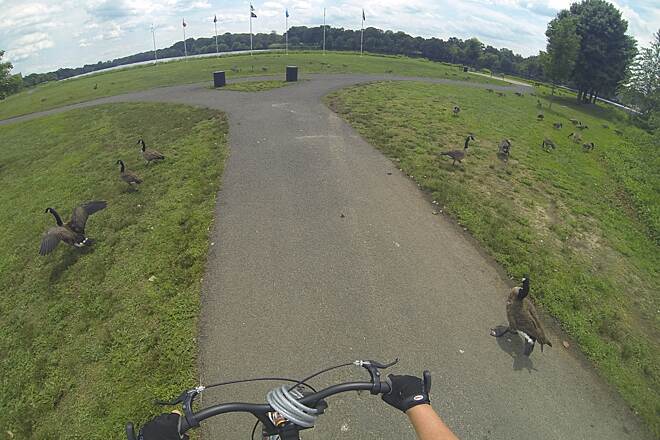 This beautiful 4.2 mile bike path in Camden County is a paved looped path that parallels both the North and South banks of the Cooper River. Starting at Vesper Avenue and ending at S. Crescent Boulevard.
The park is open daily from dawn until dusk, is completely paved, and offers other recreational facilities nearby too.
One for the whole family, regardless of fitness or experience levels. The area does attract joggers and walkers too, but the paths provide good separation so if you are keen to pick up a bit of speed on your ride, there is the opportunity to.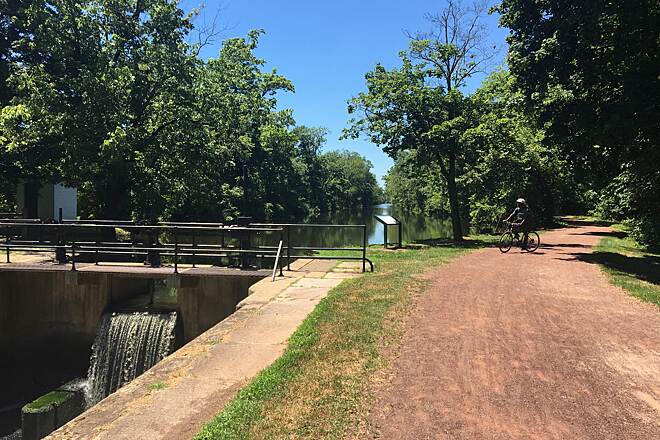 This is a big one – and there is much of this trail that is unpaved. 72.8 miles in total length, beginning and ending between County Road 619/Milford Frenchtown Road and Landing Lane, just north of George St, going through Hunterdon, Mercer and Somerset counties, this trail is the longest completed multi use trail in the state and is described by many as the crown jewel of New Jersey trails.
Depending on the length or portion of this trail riders want to use, this is a trail for slightly more experienced and physically fitter riders, though it can be OK in parts for less experienced riders or less abled bodies.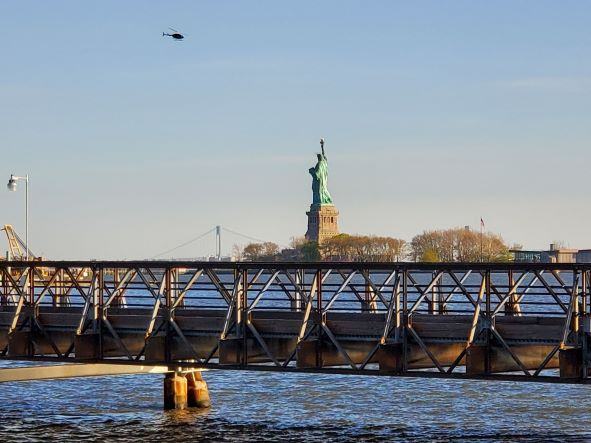 This 3 mile loop should speak for itself really! Considered an easy bike path, it takes about 53 minutes to complete. But really, cycling is the afterthought here.
Located near Jersey City, in Upper New York Bay, opposite Liberty Island and Ellis Island, the views of the Hudson River, Manhattan Island and Lady Liberty herself are spellbinding.
Anyone who is new to New Jersey needs to check out this bike path. It's a great ride, with beautiful and iconic views and easy to bring the whole family along.
I hope you will be encouraged to go and ride on the 15 best paved bike trails in New Jersey from this article. Check out Cooper River Park Bike Path, grab a coffee at Merchantville Bike Path, or take on a mammoth trail with the Delaware and Raritan Canal State Park Trail.
If you're going to visit Florida, here are the best 22 paved bike trails in Florida you would definitely want to check out.
And check out cyclists' 15 most favorite paved bike trails in Minnesota.
Happy riding!